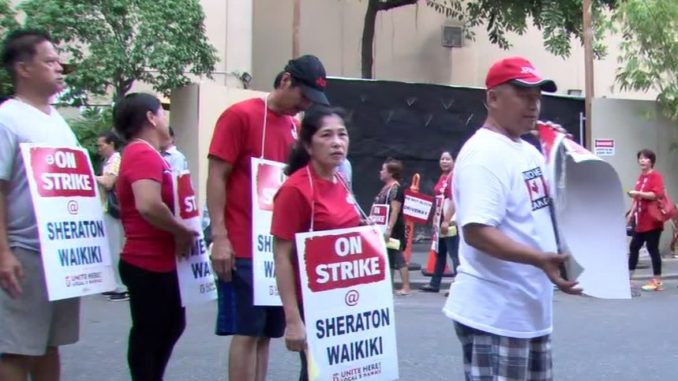 Reprinted from The Washington Post by The Associated Press on October 8, 2018.
Workers at some of Hawaii's most iconic hotels are joining a national strike.
About 2,700 Marriott employees on Oahu and Maui on Monday joined the strike that began last week in Boston, San Francisco and other cities.
They work at four Waikiki properties operated by Marriott, including The Royal Hawaiian Hotel, an historic institution famous for its pink exterior. …
Leaders of the Unite Here Local 5 union say they have not reached agreement with management on a union demand for workers to be paid enough so they only need one job to support themselves. …