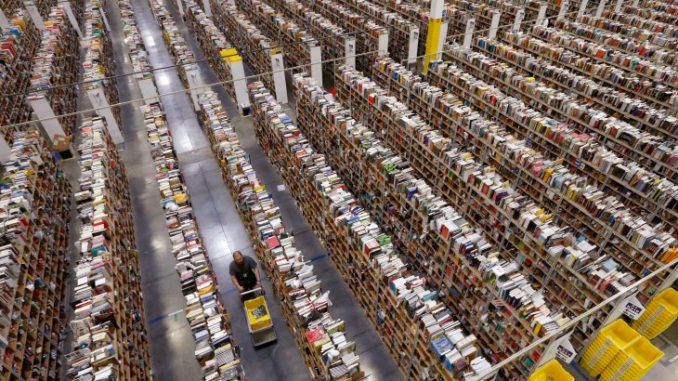 Reprinted from The New York Times by Karen Weise on October 2, 2018.
Even Amazon can get squeezed by political pressure and a tight labor market. The online giant on Tuesday said it would raise the minimum wage to $15 an hour for all of its United States workers.
It said the pay increase would include part-time workers and those hired through temporary agencies. The company said it would also lobby Washington to raise the federal minimum wage.
Amazon said the new wages would apply to more than 250,000 Amazon employees, including those at the grocery chain Whole Foods, as well as the more than 100,000 seasonal employees it will hire for the holiday season. It goes into effect on November 1. …