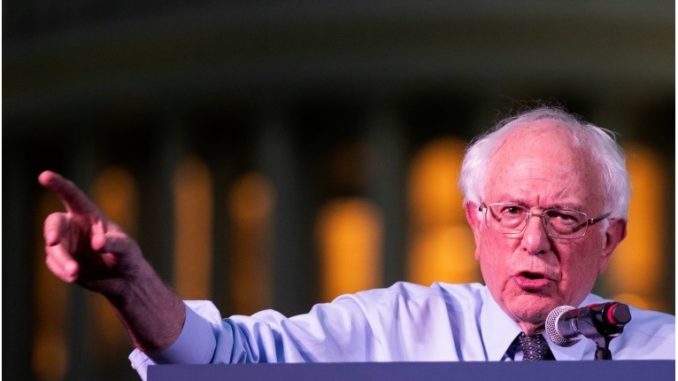 Reprinted from Common Dreams by Jon Queally on October 10, 2018.
While Donald Trump took to the editorial page of USA Today on Wednesday to spew new lies about key social programs like Medicare and sow fresh divisions with unhinged rantings about the "radical socialist plans" of the Democratic Party, Senator Bernie Sanders on Tuesday offered a scathing and far-reaching rebuke to Trump's brand of politics by tackling head-on the threat posed by the president's penchant for authoritarianism and his consistent stoking of social divisions.
In a speech delivered at the John Hopkins School of Advanced International Studies, Sanders told the small audience that he wanted to "say a few words about a troubling trend in global affairs that gets far too little attention," as he proceeded to describe a trend that both describes the America under Trump, but one also seen in nations across the globe.
"There is currently a struggle of enormous consequence taking place in the United States and throughout the world," Sanders declared in his speech. "In it we see two competing visions. On one hand, we see a growing worldwide movement toward authoritarianism, oligarchy, and kleptocracy. On the other side, we see a movement toward strengthening democracy, egalitarianism, and economic, social, racial, and environmental justice." …