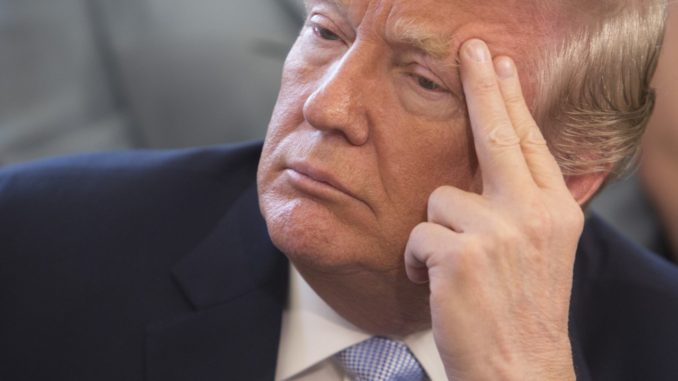 Reprinted from Think Progress by Elham Khatami on October 10, 2018.
"President Donald Trump took a break from Twitter Wednesday to rail against Medicare for All in a falsehood-ridden op-ed for USA Today, despite promising voters on the campaign trail in 2016 that health care for all is 'just human decency,'" writes Elham Khatami in Think Progress.
"The op-ed, which editors clearly didn't bother to fact-check, contained dozens of lies about the health care proposal for which many Democrats have advocated over the past two years. The plan has various interpretations, depending on which Democrats you ask, with some arguing for Medicare expansion and others arguing for allowing people and employers to buy into Medicare as a public option, leaving private health insurance plans intact.
"But what most people mean when they advocate for Medicare for All — and what Trump is attacking in his op-ed — is a single government-run health care system, a proposal that is wildly popular, with 70 percent of Americans supportive of the plan. Indeed, Trump himself essentially argued in favor of Medicare for All while he was running for president in 2016, telling MSNBC, 'We're going to take care of them. We're going to take care of them. We have to take care of them. Now, that's not single payer. That's not anything. That's just human decency.' …