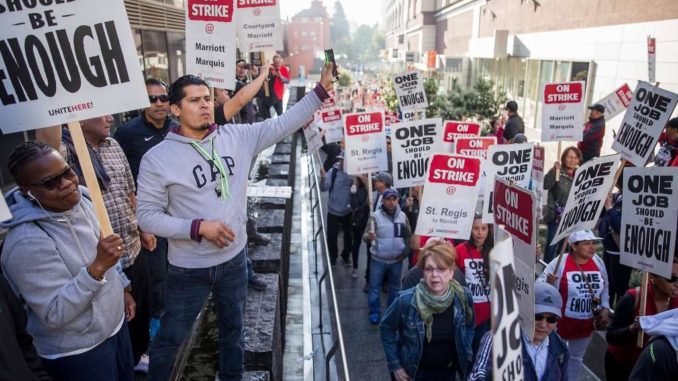 Reprinted from The San Francisco Chronicle by Lauren Hernández on October 20, 2018.
More than 1,000 hotel union workers and supporters marched through San Francisco on Saturday morning, stopping to chant at four of seven hotels in the city where workers have been on strike for roughly two weeks to demand higher wages and more job security.
Workers from the W, St. Regis, the Palace and Marriott Marquis hotels squeezed into the plaza on Yerba Buena Lane between Third and Fourth streets on Market Street for a rally before taking to the streets.