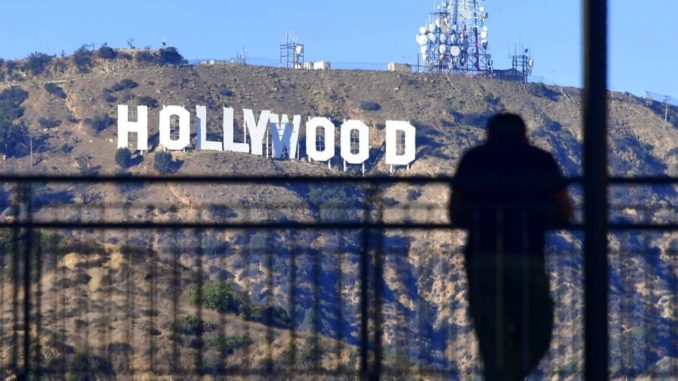 Reprinted from Deadline Hollywood by David Robb and Nellie Andreeva on March 17, 2020.
As the wave of film and TV production shutdowns over the coronavirus pandemic is starting to subside, their staggering impact on below-the-line workers is starting to emerge. IATSE reported Tuesday that the COVID-19-related production suspensions snd event cancellations have resulted in the loss of 120,000 jobs held by its 150,000 members. A large number of those affected work in Hollywood production but IATSE also covers live events, conventions and all people-facing businesses that have been hard hit by the coronavirus outbreak.
The studios are still formulating their response to the sudden loss of employment for so many of their crew members. Some of them have already handed two-week severance pay to the full-time production staffers, others so far have been offering little more than encouraging words and promises that their jobs will be there if and when production resumes. For many below-the-line workers, their only income for the foreseeable future will be expedited unemployment benefits from the state.
"It's all over the place," said a union source. "It depends on the employer. There's no consistent pattern to it, and they're all trying to figure it out." …
IATSE Commits $2.5 Million Donations to Entertainment Charities
Reprinted from The Hollywood Reporter by Carolyn Giardina on March 17, 2020.
The IATSE general executive board has approved $2.5 million in donations to three entertainment charities: The Actors Fund, the Motion Picture and Television Fund, and the Actors Fund of Canada.
"These charities have been assisting and supporting IATSE members and entertainment industry workers for a very long time. They understand the needs of these workers, and are perfectly situated to act as our partners to help those experiencing hardship caused by the current health crisis," international IATSE president Matthew D. Loeb said Tuesday in a released statement.
Hollywood unions, guilds, health plans and affiliated non-profits have activated emergency funds in response to coronavirus, The Actors Fund among them.
Tuesday's announced donations also come amid IATSE efforts to assist entertainment workers displaced by the coronavirus pandemic, including urging Congress to pass a relief package for these workers. "We are actively investigating all possible courses of action that can help ensure the financial stability of members who have lost work as a result of this virus," reads a March 11 email to IATSE membership.
The entertainment industry supports 2.1 million jobs, according to IATSE. …
Hollywood Guilds Tap Emergency Funds for Workers
Reprinted from The Hollywood Reporter by Jonathan Handel on March 17, 2020.
Hollywood unions, guilds, health plans and affiliated non-profits have activated emergency funds to aid members and others as the coronavirus halts production industrywide — but the money and other assistance may not match the need, leaving entertainment workers, many of them gig-based, precariously dependent on government relief and employer largesse.
Large swaths of the industry are now shuttered, and cinema chains have gone dark in the wake of a federal guideline to avoid gatherings of more than 10 people. For their part, executives throughout the business are also struggling to adjust amid the global pandemic, with many pointing to the guilds for questions about payments and shutdown policies.
Filing for unemployment or disability benefits is an option for some, and the unions are urging the federal government to do more. But there are other resources, for guild members and non-union workers alike. Some may be little-known or have a broader scope than obvious. The somewhat obscure Actors Fund, for instance, is not just for actors. …