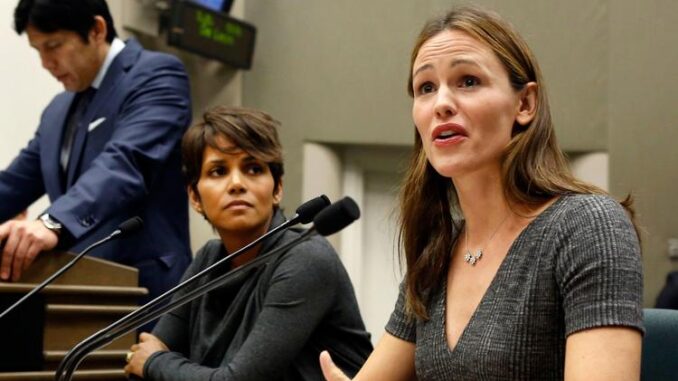 Reprinted from The Los Angeles Times by Mathilde Dratwa on June 27, 2017.
"… Of the 125 people appearing on The Hollywood Reporter's 2016 list of powerful players in the industry, 105 were men (84%) and only 20 were women (16%)," writes Mathilde Dratwa in The Los Angeles Times. "What is seldom talked about, however, is a further disparity: The list included 70 dads (56% ), but only 11 moms (8.8%).
"Even though the United States is one of only two countries in the world that does not guarantee paid maternity leave, some companies, especially in Silicon Valley, offer parents of any gender a substantial amount of paid time off when a child is born or adopted. Netflix's policy, for example, allows new parents to take up to a year off with pay. The major Hollywood studios should follow suit.
"But because production work mostly falls to freelancers, parental leave is only a partial answer for women in the industry. It would improve conditions for full-time studio employees, but that won't increase the number of female directors, for example. Directors, especially women, often find it hard to get their second features greenlighted, a struggle that frequently corresponds to the stage in their lives when it makes the most sense to start a family. Parent-friendly practices would help women in this situation sustain their careers. …