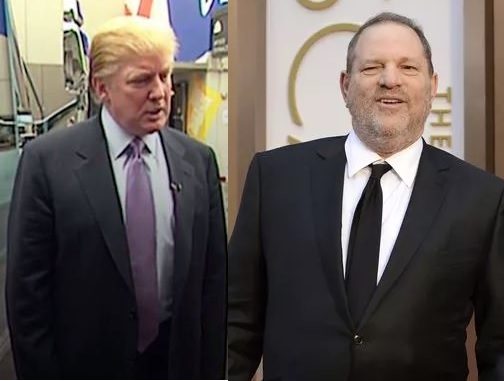 Reprinted from Deadline Hollywood by David Robb on December 29, 2017.
It was a good year for Hollywood's unions, except for two things: Donald Trump and the ever-widening sexual harassment scandal that came to involve many of their members as both victims and perpetrators. How the unions responded tested their mettle like never before and will continue to do so in the year and years to come.
It was a year that saw the Writers Guild come perilously close to an industry-crippling strike, only to be averted with a last-minute deal that saved its failing health plan. It was a year that saw the end to the longest strike in Hollywood's history – SAG-AFTRA's 340-day walkout against the video game industry — and a year that saw the election or re-election of new presidents at all the major guilds and unions.
But 2017 will forever be remembered as the year that Trump, who with the help of Russia, became president — even after exposing himself as a "grab 'em by the p*ssy" sexual predator on the Access Hollywood tape, and the year that Hollywood and the nation finally awoke to the pernicious and pervasive problem of sexual harassment and assault in the workplace.
It was the year of Trump and Harvey Weinstein – two men who shaped and were shaped by show business and whose assaults on decency and American values drew condemnation from the unions like never before. …
Fox-Disney Deal & Sexual Harassment Scandal will be Dominant 2018 Film Narratives
Reprinted from Deadline Hollywood by Mike Fleming Jr on January 2, 2017.
The defining film industry events in 2017 — the revelation of sexual assault allegations against Harvey Weinstein and Disney's $50-plus billion acquisition of most Fox assets – will continue to be the dominant narratives of 2018. The two are only related in the long-term ripple effect each will have on the movie business, but it was interesting that in the 15 or so conversations with top industry players/prognosticators, I came away thinking it might be easier to hear a good word about Weinstein than about the Disney-Fox deal. At least Weinstein's downfall will mean a safer workplace for women as the industry heads for zero tolerance of men who took advantage of their position as gatekeepers to the dream factory and used it to exercise sordid agendas against ambitious young women and men. Forget all the Oscars; this will be Weinstein's lingering legacy.
The Disney-Fox deal is widely being viewed as the death of a vibrant major studio at a time when the community can't afford to lose one. Now, Rupert Murdoch had every right to sell the studio he built and Bob Iger will burnish his reputation as arguably the most successful and forward-thinking media company CEOs in Hollywood history. But most everyone else in town looks at the deal as overkill; the combined entities will be a colossus that basically takes one major studio off the board and forces rivals to seriously consider consolidation as a means for survival. …