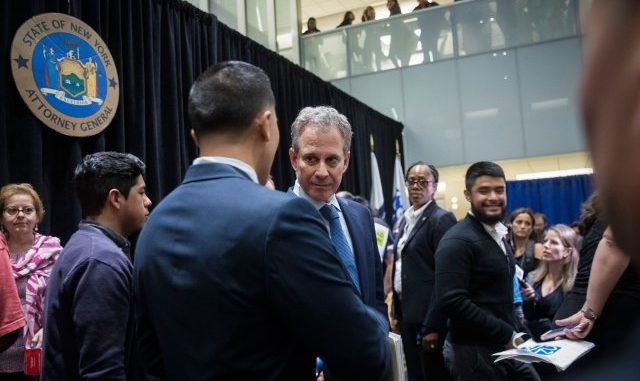 Reprinted from The Hill by Rachel Frazin on June 25, 2019.
Nineteen attorneys general sent a letter to the Labor Department on Tuesday to express their opposition to a proposed rule that would narrow the interpretation of joint employer status, in which an employer and joint employer share responsibility for an employee's pay.
The attorneys general believe the rule would complicate "how states enforce labor laws"  and leave "millions of workers vulnerable to labor violations" according to a statement from New York Attorney General Letitia James's office.
"USDOL has failed to justify this new rule and draws on outdated analysis that does not consider the changing nature of today's workplace relationships, including the fact that a growing number of businesses are changing organizational models by outsourcing integral functions, but still maintaining control of workers," the statement said, referring to the Labor Department.
Attorneys general from New York, Massachusetts, Pennsylvania, California, Connecticut, Delaware, the District of Columbia, Illinois, Maryland, Minnesota, New Jersey, New Mexico, Oregon, Vermont, Virginia, Washington, Rhode Island, North Carolina and Wisconsin sent the letter.  …