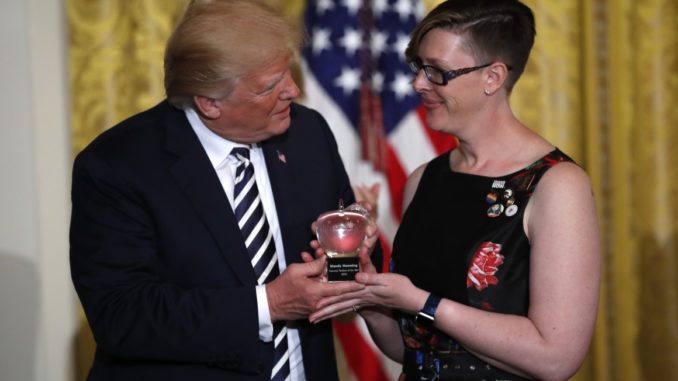 Reprinted from The Washington Post by Valerie Strauss on May 6, 2018.
President Trump welcomed the  2018 Teachers of the Year to the White House last week, and handed an award to national Teacher of the Year  Mandy Manning from Washington state, who, as has been reported, brought with her letters from her immigrant and refugee students and gave them to Trump. …
Education Secretary Betsy DeVos DeVos had her own meeting last week with the 2018 winners of the 2018 Teachers of the Year program, chosen from every state as well as from the District of Columbia, all US territories and the Department of Defense Education Activity. The program is sponsored by the Council of Chief State School Officers, which brings the winners to the nation's capital for the annual Teachers of the Year week.
At one point during that meeting, DeVos got into what was described as close to a "verbal sparring session" with a teacher about her favored school choice policies, which many public school educators say are harming their schools. …