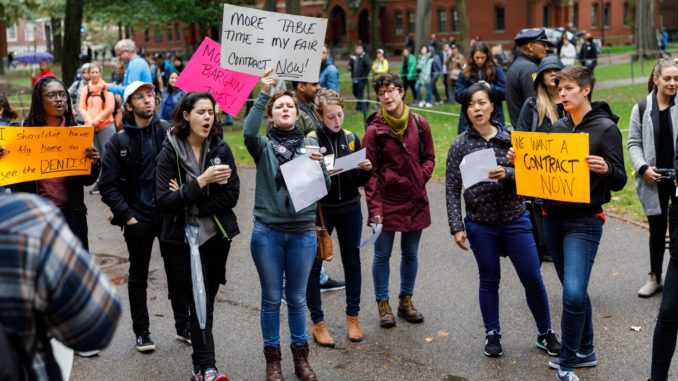 Reprinted from The Harvard Crimson by James Bikales, Ruoqi Zhang and Crimson Staff Writers on March 14, 2019.
University negotiators are now considering the full set of economic proposals outlined by Harvard's graduate student union for its first contract — including issues such as wages and benefits — according to University spokesperson Jonathan Swain.
Harvard's negotiators received the last of Harvard Graduate Students Union-United Automobile Workers' economic proposals during a bargaining session February 22. Before then, only some proposals were offered, and University negotiators tabled conversations while awaiting the full set. Harvard negotiators will now start preparations for a counter-proposal, Swain wrote in an emailed statement.
Swain described the union's economic proposals' fiscal impact on the University as "significant" and said that Harvard is analyzing the total financial impact of those proposals on all of its schools. …