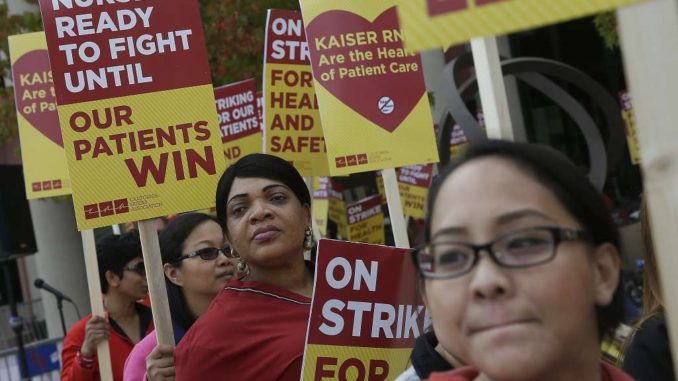 Reprinted from The San Francisco Chronicle by Mike Moffitt on August 13, 2019.
Kaiser Permanente workers in California have voted overwhelmingly to approve a strike in October that would be the largest in the United States in 20 years, according to a coalition of the health care giant's unions.
The authorization to strike, approved by 98 percent of the union members who voted, does not mean a walkout will happen, but it does allow union leaders to call one whenever they want, giving them leverage in negotiations.
The workers belong to the Service Employees International Union-United Healthcare Workers West, the largest union in the Coalition of Kaiser Permanente Unions. They include most non-M.D. staff such as registered nurses, x-ray technicians, janitors and receptionists.
The employees have been working under an expired national contract since September, but their local contracts are still in effect. …