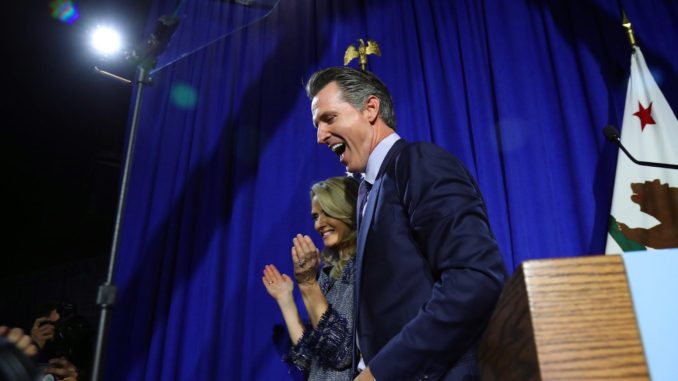 Reprinted from The New York Times by Tim Arango and Jennifer Medina on June 6, 2018.
Californians went to the polls on Tuesday in a primary election that was a big deal for the country: How the vote went in several competitive congressional districts was being closely watched as a barometer of the chances Democrats have to take control of Congress in November. …
Health care had been front-and-center in the governor's race — at least between the top two Democrats, Newsom and Villaraigosa.
Newsom has supported single-payer health care for all residents, while Villaraigosa has raised questions about how to pay for it. The divide has mirrored the split within the Democratic Party, with the most progressive leaders — which in addition to Newsom includes De Leon — making the issue an important part of their platform, and moderates raising questions about where the money will come from. …
Where California Would Head if Gavin Newsom is Governor
Reprinted from The Sacramento Bee by Angela Hart on June 6, 2018.
Lieutenant Governor Gavin Newsom's victory speech promised plenty as he moved into position Tuesday to become California's next Democratic governor.
As it became clear that he and Republican John Cox would face off in November, he called for a universal health care system.
In outlining a broad plan for helping Californians struggling with the high cost of housing, he evoked American efforts after World War II to stabilize Western Europe.
"Guaranteed health care for all. A 'Marshall Plan' for affordable housing," Newsom said. "A master plan for aging with dignity. A middle-class workforce strategy. A cradle-to-college promise for the next generation. An all-hands approach to ending child poverty." …