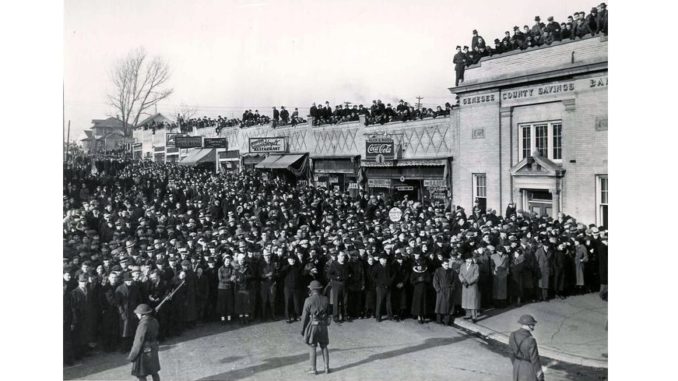 Reprinted from Michigan Live by Ron Fonger on December 30, 2019.
December 30 marks the beginning of the 83rd anniversary of the Flint Sit-Down Strike that forever tied the city to the union movement in the United States and around the world.
The strike began December 30, 1936, when about 50 men sat down on the line inside General Motors' Fisher Body Plant 2, protesting the transfer of three inspectors who refused to quit their union.
Forty-four grueling days later — on February 11, 1937 — the strike ended when General Motors agreed to recognize the United Auto Workers as the bargaining representative for hourly workers. …