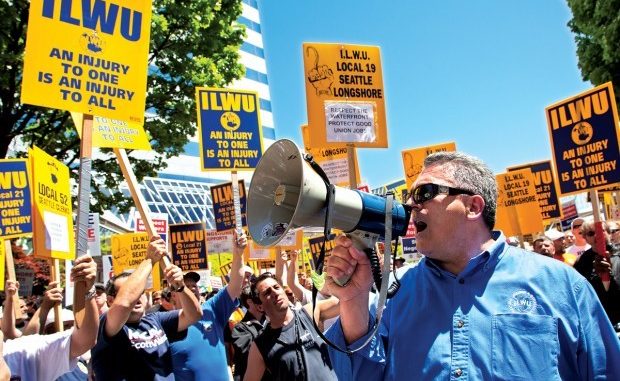 Reprinted from The New York Times by Mike Baker on November 21, 2019.
For decades, the International Longshore and Warehouse Union has solidified its power with aggressive demonstrations of solidarity across its Pacific ports.
That includes a series of actions beginning in 2012, when dockworkers in Portland, Oregon, introduced a slowdown, at least in part to protest two positions they believed should be going to the union's members. The company operating the port went to court, contending that the job actions that continued for years were illegal and financially destructive.
Seven years later, a federal jury has agreed, awarding the company a stunning $93.6 million judgment.
At the I.L.W.U., which has $8 million in assets at its national umbrella organization, the ruling this month threatens bankruptcy for a storied organization that grew from militant roots in the 1930s to lead unions on matters such as racial integration and ambitious regional organizing goals. But the verdict, if sustained anywhere close to its current magnitude, could embolden employers frustrated by labor disruptions while chilling the activities of unions that are just finding their footing after decades of setbacks.  …