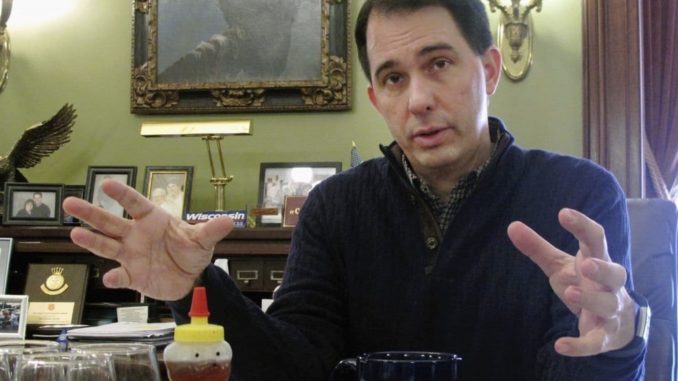 Reprinted from The Washington Post by Valerie Strauss on July 3, 2018.
Wisconsin Governor Scott Walker (R) launched a war on labor in 2011, enacting a law called Act 10  that decimated the power of public employee unions to bargain, and it also cut pay for most public sector workers.  It was clear that the law was largely aimed at the teachers unions, because Walker exempted the unions of police, firefighters and state troopers from the changes in collective bargaining rights. Not the educators.  There were big strikes by teachers, forcing the closure of some schools for days, but they could not turn the tide. Now it is clear that the impact of Act 10 on teachers unions — and of Walker's budgets cuts on schools — has been severe.
A 2017 study by the nonprofit Center for American Progress found that Act 10 resulted in the loss of wages by Wisconsin's teachers as well as a decline in benefits and experience. More teachers left the profession, fueling shortages, and researchers found preliminary evidence that student standardized test scores — a commonly used metric of achievement even though there are questions about what they really tell us — had gone down as a result.
Furthermore, Walker slashed funding for education, and his hostility to protesting educators did not diminish after Act 10 passed. When he jumped in to the race to win the 2016 Republican presidential nomination, he actually compared protesting teachers to terrorists. …