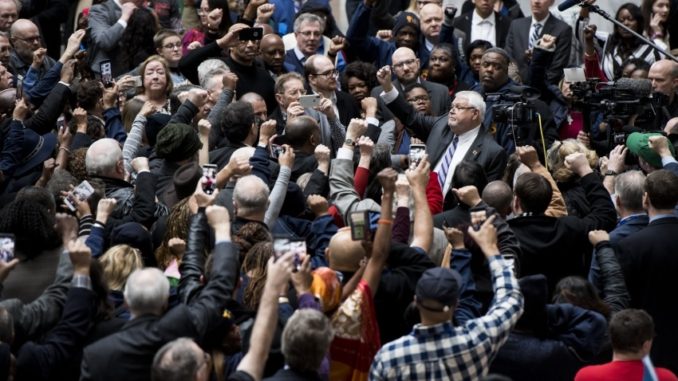 Reprinted from In These Times by Heather Gies on July 18, 2019.
The Trump administration has proposed a change in rules governing union membership for federal government workers that could embolden federal agencies to discourage staff from joining or remaining in their union.
The proposed rule, published in the Federal Register on Friday, would enable federal workers to drop union membership—and opt out of paying membership dues—at any point after their first year of membership. A rolling opt-out rule would mark a break from current practice, in which workers can revoke their membership at yearly intervals upon their anniversary of joining.
Kate Bronfenbrenner, senior lecturer and director of labor education research at Cornell University's School of Industrial and Labor Relations, tells In These Timesthat beyond a mere administrative tweak allowing workers to opt out of membership whenever they please, the policy opens the door for employers to bully workers out of staying in their union, or joining in the first place. She said the issue of dues deduction could be a pressure point for employers to "intimidate and coerce workers" out of union activity. …