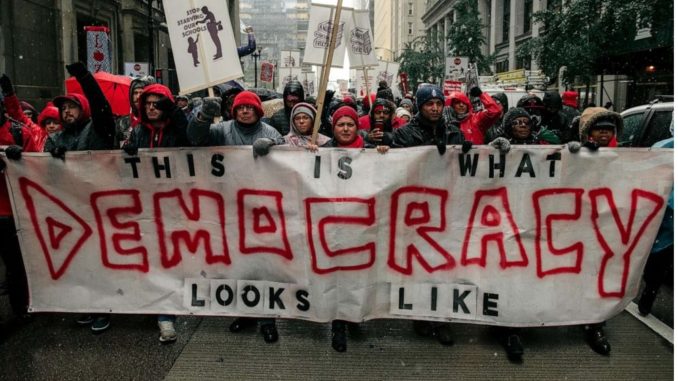 Reprinted from ABC News by Catherine Thorbecke on November 8, 2019.
After decades of declining membership and seemingly sidelined authority, a series of national strikes has put unions back in the spotlight. And as economic inequality has become a hot-button issue for workers and candidates on the 2020 campaign trail, some experts have said a surge of emboldened organized labor movements could be on the horizon.
Once considered by many to be essential, union membership is a fraction of what it once was: Approximately 10% of U.S. workers were part of a union in 2018, according to the most recent data from the US Bureau of Labor Statistics. In 1983, the first year the department collected data, the number was more than twice that — over 20%.
"We've had massive union decline — back in the '40s, over 30% of workers were unionized in this country," Sylvia Allegretto, a labor economist and the co-chair of the University of California, Berkeley's Center on Wage and Employment Dynamics, told ABC News. …