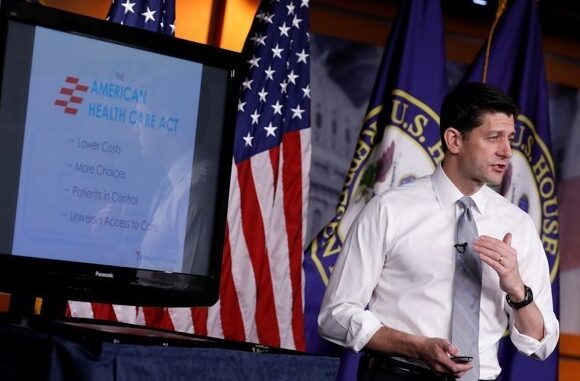 Reprinted from the AFL-CIO blog Now on March 15, 2017.
The Congressional Republican health plan is an attack on everyone's health benefits. No health care coverage—workplace plans, Medicare, Medicaid or the individual insurance coverage now available as a result of the Affordable Care Act (ACA)—is untouched. For more than a century, working people in their unions have fought to make health care a right for every American. The Republican plan contradicts this very idea by making care less affordable and less accessible. It's bad for our health care, it's bad for working families and we fully oppose it.
Here are 9 ways the Republican health care bill is bad for America's working families and their health.
1. The Republican health plan will take health coverage away from 24 million people.
Congress' own budget experts say the Republican plan will take health benefits away from 24 million people once it goes fully into effect. This haphazard "repeal and replace" effort will result in painful taxes on working families, cuts to Medicaid, tax giveaways for the super-rich and a weakening of Medicare. Of all the bad ideas in this flawed plan, forcing workers to pay a so-called "Cadillac tax" on employer provided health care has to be among the worst. That's a terrible plan for health care in America. …