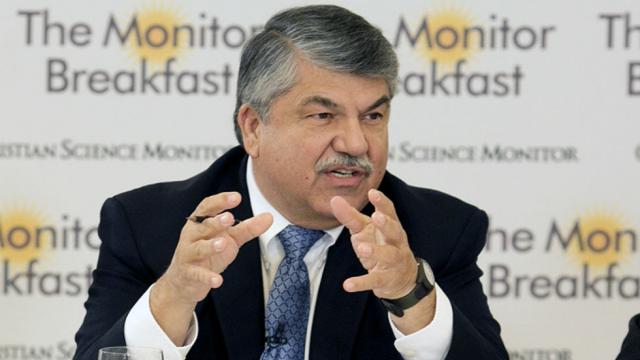 Reprinted from The Hill by Megan Wilson on August 30, 2017.
AFL-CIO President Richard Trumka said Wednesday that the Trump administration is divided between "racists" and "Wall Streeters" — and that it's up in the air which side the president will land on.
Unions had been hopeful that President Trump would deliver on key campaign promises that appealed to a populist base, the leader of the nation's largest labor group said at a Christian Science Monitor breakfast with reporters at the St. Regis Hotel in Washington.
Although unions, including those that are part of the AFL-CIO, generally all supported Democratic nominee Hillary Clinton during the election, they softened opposition after Trump won in the hopes that he would follow through on his rhetoric admonishing the unfairness of some current policies, such as those involving trade deals. …