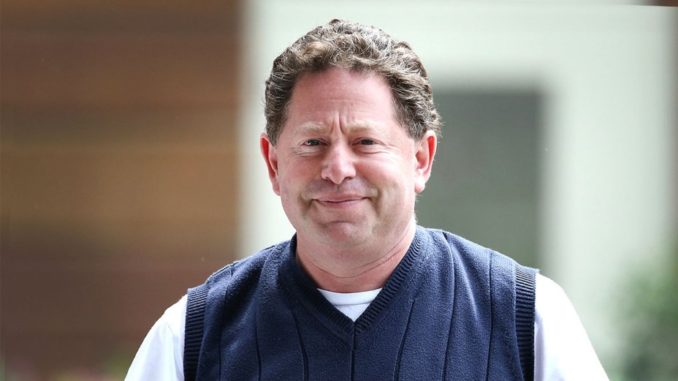 Reprinted from The Hollywood Reporter by Patrick Shanley on June 25, 2019.
The AFL-CIO, the nation's largest federation of unions, has taken aim at Activision Blizzard CEO Bobby Kotick and his annual compensation in 2018 following a massive round of layoffs earlier this year which saw nearly 800 employees lose their jobs.
AFL-CIO secretary-treasurer Liz Shuler, in a statement published Tuesday, highlighted Kotick's financial compensation in 2018 — which was $30.8 million, the majority of which came from stock options ($19 million) — saying, "This is like legal highway robbery."
Activision Blizzard has called 2019 a "transition year" (net revenue for the first quarter was down to $1.83 billion, compared to $1.97 billion from the same period in 2018) and, in January, announced a stock buyback program that would authorize the company to purchase $1.5 billion worth of stock ahead of cutting 750 jobs in February. In May 2018, the company made an aggregate cash dividend payment of $259 million to "shareholders of record" at the close of business on March 30, 2018, according to a recent SEC filing.
Shuler claims that such stock buybacks and payments help C-suite execs "artificially meet their incentive pay targets." She calls on the SEC to "take action on corporate executives who abuse stock buybacks for their own personal gain." …