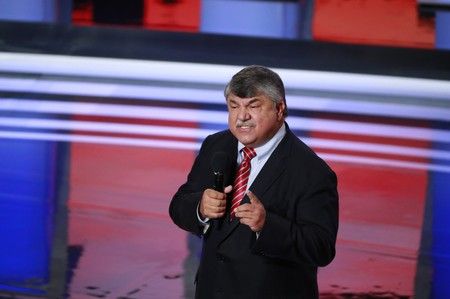 Reprinted from Reuters by Amanda Becker on August 29, 2019.
Democratic White House hopefuls should ensure their Medicare for All proposals honor union-negotiated private insurance, AFL-CIO President Richard Trumka, head of the largest federation of US labor unions, said on Thursday.
How to best extend health coverage to millions of uninsured or under-insured Americans has been one of the early issues defining the Democratic nominating contest to take on Republican President Donald Trump in November 2020.
The issue is increasingly cropping up on the campaign trail as the 20 candidates still vying to become the Democratic nominee compete for support from unionized workers and official endorsements that can lead to critical on-the-ground resources.
"There's no question that ultimately we need to establish a single-payer system, but there has to be a role for those hard, hard-fought-for, high-quality plans that we've negotiated," Trumka told reporters at an event hosted by The Christian Science Monitor. …