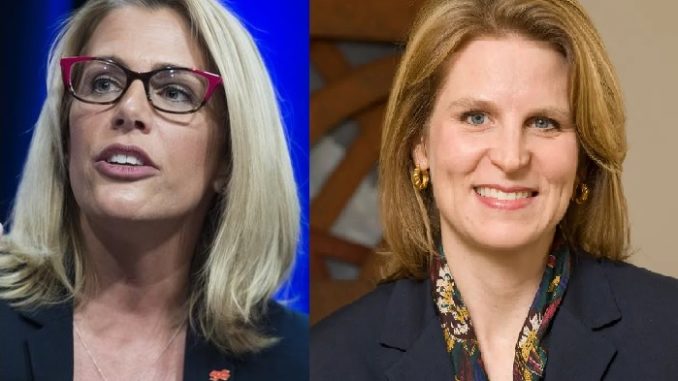 Reprinted from The Guardian UK by Steven Greenhouse on July 9, 2019.
Liz Shuler and Sara Nelson have many things in common – both are from Oregon, both are in their 40s, and both are prominent labor leaders. Shuler is secretary-treasurer of the AFL-CIO, the nation's largest labor federation, Nelson is president of the Association of Flight Attendants.
Another thing they have in common: both hope to succeed Richard Trumka someday as the AFL-CIO's president.
After decades of being held back, women have only recently risen to the top ranks of America's labor unions. For a woman to head the AFL-CIO and become the nation's most powerful, visible labor leader would be "rather extraordinary", as one historian put it.
But neither Shuler nor Nelson will admit to having an eye on that prize. Both know it would look bad to declare their candidacy with 27 months still left in Trumka's term. …
AFL-CIO officials insist that Trumka, 69, has no plans to step down before the federation's convention in 2021. Several officials said Trumka dropped the idea of resigning early after the presidents of three large unions representing nearly half the AFL-CIO's 9 million union members indicated they were not prepared to support Shuler – or anyone else at this point. Those three presidents were Randi Weingarten of the American Federation of Teachers, Lee Saunders of the American Federation of State, County and Municipal Employees, and Marc Perrone of the United Food and Commercial Workers….