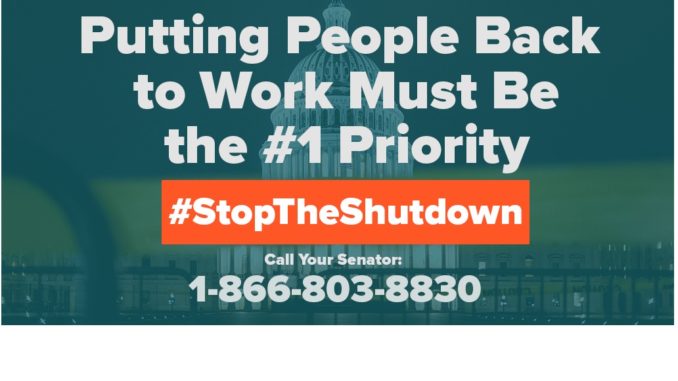 Reprinted from the AFL-CIO's blog Now by its staff on January 11, 2019.
It's day 20 of the government shutdown, and the AFL-CIO has called upon the entire labor movement to fight for our affected brothers and sisters.
Watch AFL-CIO President Richard Trumka on "Morning Joe" talking about the shutdown:
On Tuesday, the AFL-CIO asked the leadership of the general board and state federations and central labor councils to marshal our resources and use our collective power to end the shutdown.
As Trumka said, this shutdown is a direct attack on our unions. "These are the moments this federation was created for. When you mess with one of us, you have to deal with all of us: 12.5 million working people and 55 unions strong." …