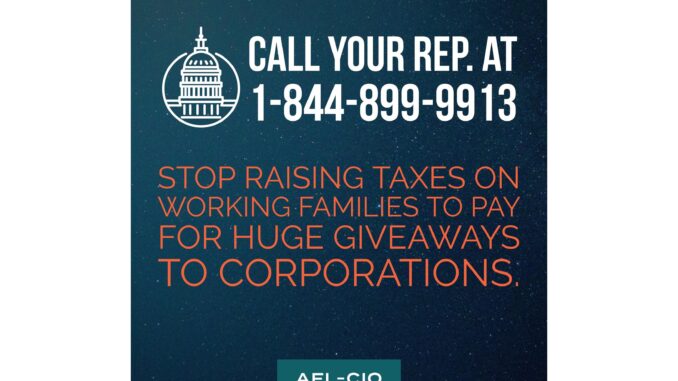 Reprinted from The AFL-CIO blog Now by Kelly Ross on December 18, 2017.
Republicans in Congress have reached agreement on a job-killing tax plan that makes working people pay the price for massive tax giveaways to millionaires and wealthy corporations.
Here are the main reasons the legislation is bad for working people:
Rigging the rules. Big banks, hedge funds and other Wall Street firms are the biggest winners from this tax bill. The richest 1% of households would receive 83% of tax cuts, and the richest 0.1% would get an average tax cut of more than $148,000. The tax bill is full of complex tax gimmicks that would encourage tax dodging while enriching lawyers and accountants.