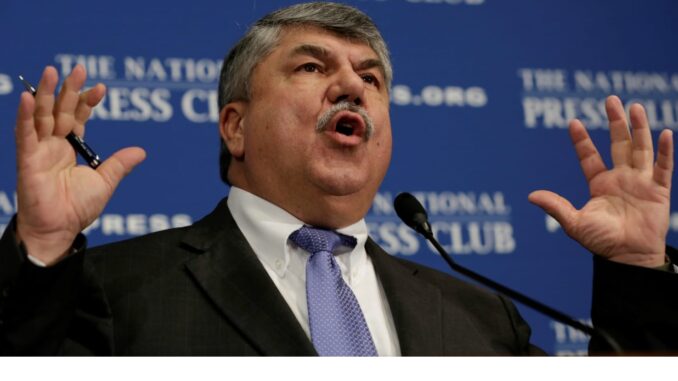 Reprinted from the AFL-CIO's Now by their staff on February 11, 2020.
When Congress passed a nearly $2 trillion tax cut for corporations and the wealthy in 2017, we warned that the obscene cost of this tax cut bill would be used as a pretext to cut programs that benefit working people.
AFL-CIO President Richard Trumka (UMWA) said at the time that the 2017 tax bill was:
Nothing but a con game, and working people are the ones they're trying to con. Here we go again. First comes the promise that tax giveaways for the wealthy and big corporations will trickle down to the rest of us. Then comes the promise that tax cuts will pay for themselves. Then comes the promise that they want to stop offshoring. And finally, we find out that none of these things is true, and the people responsible for wasting trillions of dollars on tax giveaways to the rich tell us we have no choice but to cut Medicaid, Medicare, Social Security, education and infrastructure. There always seems to be plenty of money for millionaires and big corporations but never enough money to do anything for working people.
Now those predictions are coming true, as President Trump has released his new budget plan for the coming year. …