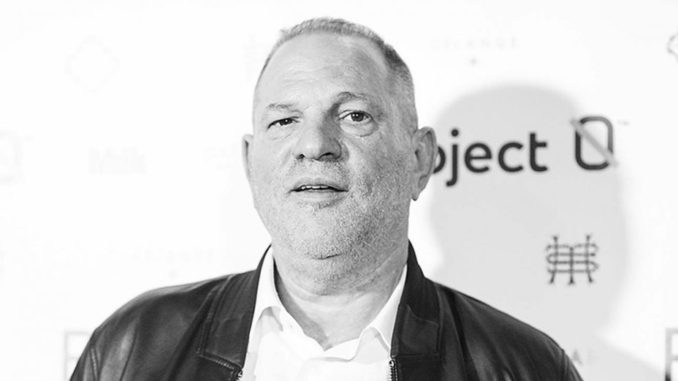 Reprinted from Deadline Hollywood by Bruce Haring on October 25, 2019.
The host of the self-described "speakeasy" in Manhattan where Harvey Weinstein's presence caused a scene Wednesday has apologized "for the events that occurred" and said the disgraced producer "will not be attending" any future events there. Read details of the disturbance at Actor's Hour below.
"I acknowledge and understand that apologies are not enough at this time," said Alexandra Laliberte, a New York-based actress and performer who hosted the event. "I also offer my openness, my listening, and my sincerity. I welcome any dialogue on how I can continue to grow as an individual and especially welcome any and all communication from other victims of violence in the community.
Her Facebook post appears in its entirety …