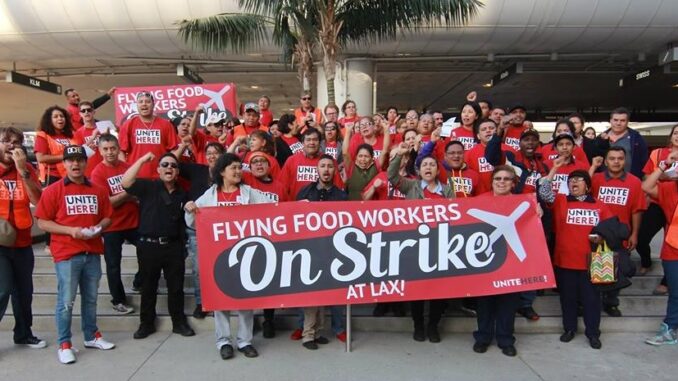 Reprinted from Yahoo News from Business Wire on April 12, 2017.
This year, major US airlines gave employees, including pilots, flight attendants and technicians, over $2.7 billion in bonuses, a well-deserved share of another year of record industry profits. Yet, at Reagan National and Dulles International Airports, workers at companies supplying airplane meals for these same airlines are paid as low as $8.55 per hour. That is far below the D.C. minimum wage rate across the river, which will rise to $15 by 2020, and the airports' current $14.27 living wage rate.
On Wednesday, airline catering workers will march from Ronald Reagan National Airport to the Martin Luther King Jr. Memorial, in Washington, D.C., to propel their call for equality.
Outside the capital, workers will call for pay equity in 10 additional cities this week, including New York, San Francisco, Chicago, Miami and Seattle. Caterers for United, American and Delta in many of these cities do not pay wages on par with area minimum wages or established living wage standards for other airport workers, causing these employees to earn thousands of dollars less than other minimum-wage workers nearby. …