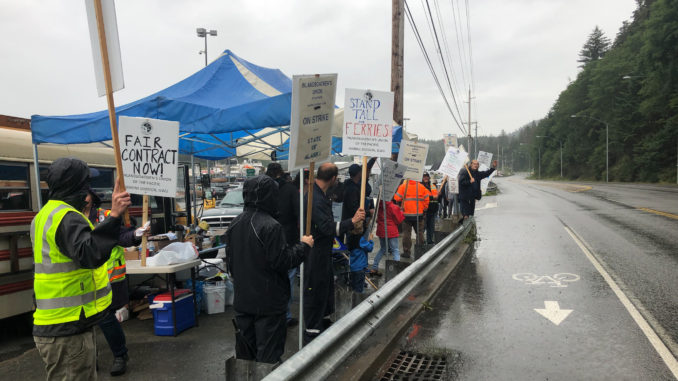 Reprinted from The New York Times by Reuters on July 30, 2019.
A federal mediator on Monday suspended contract talks aimed at settling a strike that has shut down Alaska's state ferry system at the peak of the tourist season, with services to more than 30 coastal communities halted for a sixth straight day.
The strike comes amid deep budget cuts for the state-owned ferry network, known as the Alaska Marine Highway System, with services to several communities scheduled to cease entirely at the end of the summer and not resume until the summer of 2020.
No new bargaining sessions were announced between the administration of Governor Mike Dunleavy and the Inlandboatmen's Union (IBU) of the Pacific, which represents more than 400 deckhands and other state ferry employees who walked off the job last Wednesday. …