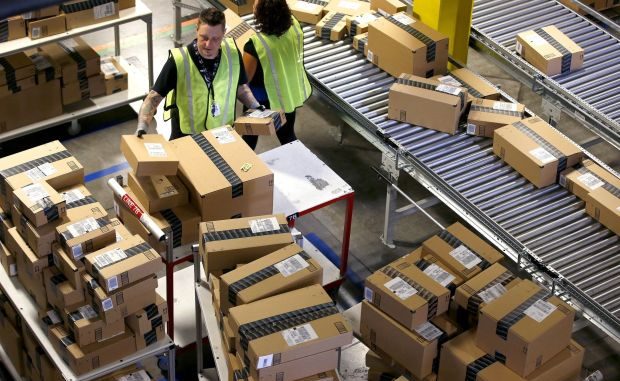 Reprinted from CBS News by Kate Gibson on April 26, 2019.
Amazon, which has long faced criticism for how it manages workers, is now drawing scrutiny for how it fires them. A report by The Verge details the ecommerce giant's use of an automated system that tracks warehouse employees' productivity and issues termination notices if they consistently fall short of company goals.
Documents obtained by the technology news publisher cite an attorney for Amazon describing in a September 4, 2018, letter to the National Labor Relations Board how Amazon fired "hundreds" of workers at one facility between August 2017 and September 2018 for failing to reach productivity targets and quality-control mandates. During that time, about 300 full-time workers were fired for inefficiency at the Baltimore site, representing roughly 10 percent of the fulfillment center's workforce, The Verge reported.
Part of a response to a complaint filed with the NLRB, the documents relayed how Amazon monitors worker productivity using a system that "automatically generates any warnings or terminations regarding quality or productivity without input from supervisors." Amazon's system also tracks "time off task," or what it refers to as TOT. If workers take breaks from scanning packages for too long, the system generates warnings that eventually can lead to firings.  …