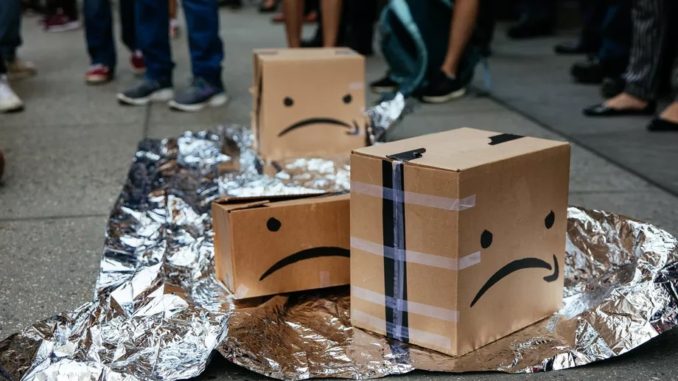 Reprinted from Recode by Emily Stewart on July 15, 2019.
Amazon warehouse workers in Minnesota are striking during one of the company's biggest sales days of the year: Prime Day. They're demanding that the company ease productivity quotas, convert more temporary workers to Amazon employees, and do more to address on-the-job injuries.
Workers in Shakopee, Minnesota, which is about 25 miles southwest of Minneapolis, are striking for six hours and holding an afternoon rally outside Amazon's warehouse on Monday, the first day of Amazon's two-day Prime discount extravaganza. The strike, which Bloomberg reported last week, probably won't have much of an impact on Amazon's business — it has more than 100 warehouses in the United States — but it's yet another example of both corporate and lower-level tech workers' increased willingness to speak out against their employers. It also indicates that Amazon's promise last year to pay a $15 minimum wage is not enough to keep its workforce happy forever.
"These should be jobs that are safe, reliable, and that people can depend on," William Stolz, a striking worker at Amazon's Shakopee warehouse, told Recode. Stolz, 24, is a picker at the facility and has worked there for two years. "It's very mentally stressful; it's very physically stressful," he said of the work. …