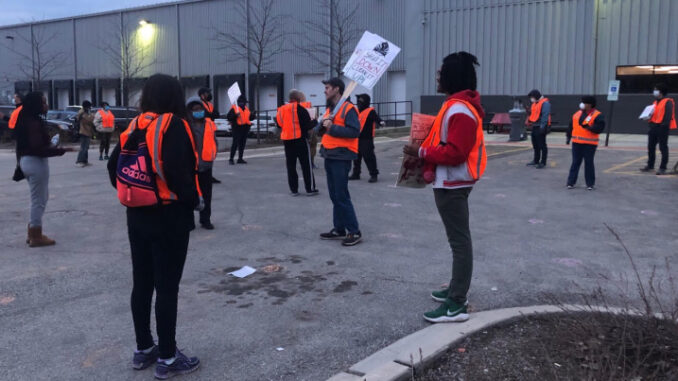 Reprinted from Labor Notes on May 11, 2020. It's unattributed.
Amazon logistics workers have won much attention for organizing during the pandemic. Around the country workers have signed petitions demanding protections, and in New York, Michigan, Illinois, and Washington, some have even struck and walked out.
These actions have generated support from our tech coworkers in Amazon's Seattle headquarters, politicians, and the wider public. Given Amazon's centrality in our economy, this marks a crucial moment for the wider labor movement.
As the dust now settles and the company seeks to revoke temporary gains such as a $2 wage increase and unlimited unpaid time off, it is important to work out a long-term strategy for building power.
Worker-organizers especially experience the benefits of the spotlight but also the consequences. Already we've seen disconnects between the amount of organization workers have in the workplace and how their actions are portrayed in news coverage. This discrepancy can expose workers to discipline before having the strength in our workplaces to fight back. …