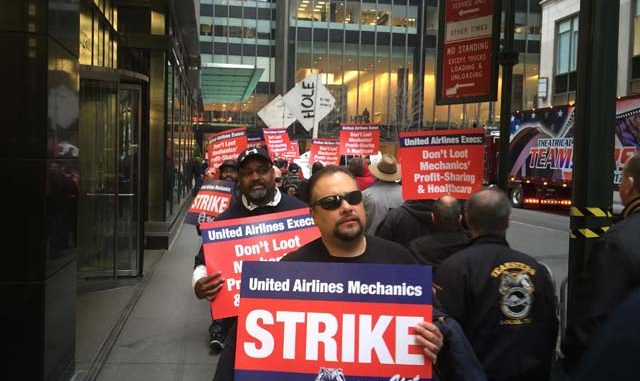 Reprinted from The Dallas Morning News by Kyle Arnold on July 2, 2019.
It's now up to a federal judge to decide whether American Airlines mechanics intentionally slowed work to punish the company amid a breakdown in contract negotiations — and what he might have to do to get planes flying as usual.
The trial began Monday in US District Court in Fort Worth to settle a dispute between the world's largest airline and its mechanics unions. American says a June 14 court order to get back to normal working conditions hasn't been effective, and there have been even more maintenance-related flight delays and cancellations than before. …
But a union leader said this week that before the union can talk about wages, it first needs assurances from American that it will use company employees for maintenance work and not outsource it to contractors. The union contends American's contract proposal could lead to 5,000 jobs being outsourced.
Because airline workers can't strike during contract negotiations, it's been common for union employees to try other tactics to get the attention of their employer, said Michael Green, a labor lawyer and professor at Texas A&M University's School of Law in Fort Worth. That often means taking actions that hurt the airline and customers, he said. …