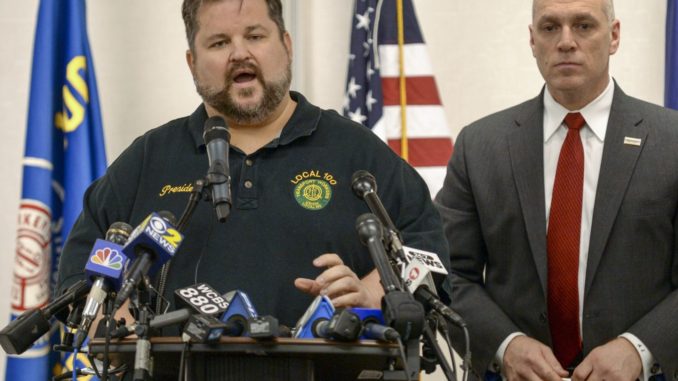 Reprinted from The Washington Post by David Koenig on May 20, 2019.
American Airlines is accusing its mechanics and their unions of conducting an illegal work slowdown to gain leverage in contract talks, and the airline is asking a federal judge to stop the activity.
The airline says mechanics have caused about 900 cancellations or long delays since early February by taking an unusually long time to repair planes and by refusing to work overtime.
On Monday, American filed a lawsuit in federal district court in Fort Worth against the Transport Workers Union and the International Association of Machinists and Aerospace Workers, which together represent American's roughly 10,000 aircraft mechanics.
The president of the Transport Workers denied that workers are engaging in a slowdown. …
[TWU president John] Samuelsen said American is pushing to perform more maintenance work outside the US, which he said could threaten the jobs of 6,000 mechanics. He said workers were willing to strike over the outsourcing plan. By federal law, airline workers can't legally strike until a mediator declares an impasse in negotiations. …