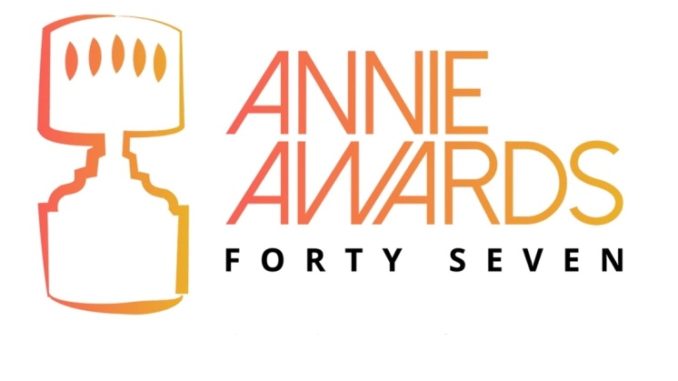 Reprinted from Deadline Hollywood by Dino-Ray Ramos on December 3, 2019.
Disney's uber-successful franchises are the ones to look out for at the 47th annual Annie Awards with Frozen 2 and Toy Story 4 earning eight and six nominations respectively. Laika's stop-motion animated feature Missing Link nabbed eight nods, matching the aforementioned icy animated sequel, while DreamWorks Animation's How to Train Your Dragon: The Hidden World matched Toy Story 4 with six.
The aforementioned three animated features are vying for the top prize of Best Feature along with Netflix's Klaus. In the live-action department, Alita: Battle Angel, Avengers: Endgame, Game of Thrones, Pokémon Detective Pikachu and Spider-Man: Far From Home are all looking to take home the trophy for Best Character Animation.
On the TV side, Big Mouth, BoJack Horseman, Harley Quinn and Undone are among the nominees for Best TV/Media – General Audience. …
Best Editorial – TV/Media
Big Hero 6: The Series
Episode: Prey Date
Disney TV Animation/Disney Channel
Nominee: Dao Le
Nominee: Joe Molinari
Nominee: Charles T. Jones
Nominee: David Vasquez
DC Super Hero Girls
Episode: #AdventuresInBunnysitting
Warner Bros. Animation
Nominee: Torien Blackwolf
Disney Mickey Mouse
Episode: Carried Away
Disney TV Animation/Disney Channel
Nominee: Tony Molina
Green Eggs and Ham
Episode: Mouse
Warner Bros. Animation for Netflix
Nominee: Margaret Hou
Love, Death & Robots Episode: Alternate Histories Blur for Netflix
Nominee: Bo Juhl
Nominee: Stacy Auckland
Nominee: Valerian Zamel
Best Editorial – Feature
How to Train Your Dragon: The Hidden World
DreamWorks Animation
Nominee: John K. Carr
Nominee: Mark Hester
Nominee: Mary Blee
Klaus
Netflix Presents A Production of The Spa Studios and Atresmedia Cine
Nominee: Pablo García Revert
Missing Link
LAIKA, LLC
Nominee: Stephen Perkins
The Secret Life of Pets 2
Illumination
Nominee: Tiffany Hillkurtz
Toy Story 4
Pixar Animation Studios
Nominee: Axel Geddes
Nominee: Torbin Xan Bullock
Nominee: Greg Snyder