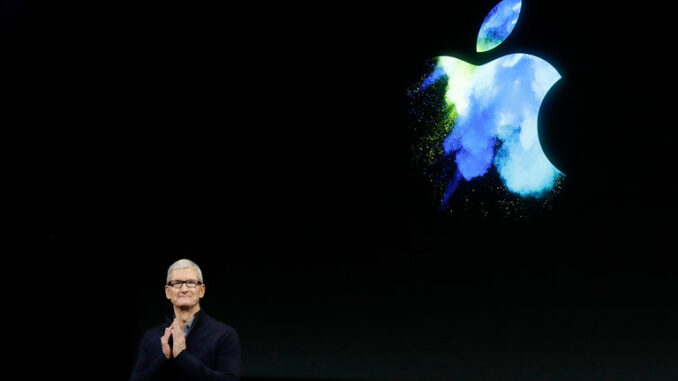 Reprinted from The New York Times by Katie Benner and Nelson Schwartz on May 3, 2017.
While on the campaign trail last year, Donald Trump lamented the loss of manufacturing jobs in the United States and set his sights on companies like Apple to help rectify the situation. "I'm going to get Apple to start making their computers and their iPhones on our land, not in China," he said.
On Wednesday, Apple appeared to meet President Trump halfway.
While it did not announce a new manufacturing facility with thousands of manufacturing jobs, Apple, the world's most valuable public company, said it planned to dedicate resources to American job creation with a $1 billion fund to invest in advanced manufacturing in the United States. The company said it would announce the first investment from its new fund later this month.
The fund "can be the ripple in the pond," Timothy Cook, Apple's chief executive, said during an interview with CNBC in which he announced the new fund. "Those manufacturing jobs create more jobs around them because you have a service industry that builds up around them." …