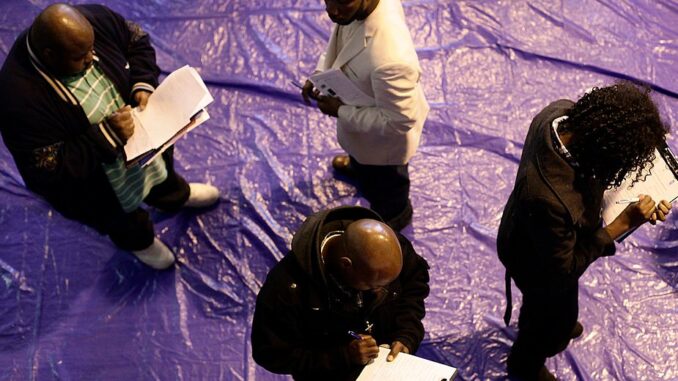 Reprinted from The New York Times by The Associated Press on January 12, 2017.
More Americans sought unemployment benefits last week, but the increase was modest and overall applications remain low, a sign of a steady job market.
THE NUMBERS: Weekly applications for unemployment aid rose 10,000 to a seasonally adjusted 247,000, the Labor Department said Thursday.
The four-week average, a less volatile measure, slipped 1,750 to 256,500. And the number of people receiving aid fell 29,000 to 2.1 million. That's down 7.2 percent from a year ago.
THE TAKEAWAY: Applications, which are a proxy for layoffs, are at historic lows. That suggests businesses are confident enough in future demand to hold tightly onto their staffs. As a result, they are cutting few jobs and many are looking to hire. …