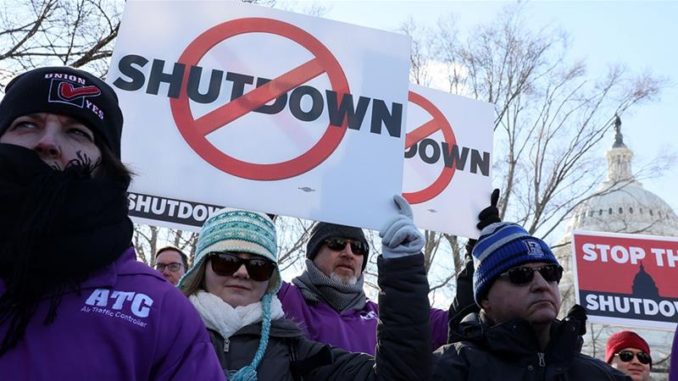 Reprinted from Aljazeera by its staff on January 10, 2019.
As US President Donald Trump headed to the country's southern border with Mexico on Thursday, federal workers, unions and some Democrats rallied in the nation's capital against the ongoing partial government shutdown.
Trump's trip to Texas to make his case for a wall on the US-Mexico border comes on the 20th day of the shutdown, which was born from Trump's demand that Congress provide more than $5bn in funding for the wall, a measure that Democrats have opposed.
"Let's call this shutdown what it is: It's a lockout," Richard Trumka, president of the AFL-CIO, a federation of unions, told the crowd. "Shame on the Senate. Shame on the White House. This lockout has to end, and it has to end now."
Trumka added, "Instead of going to the border for a photo op, president Trump should be on the Hill negotiating a deal to open the federal government and put out people back to work." …