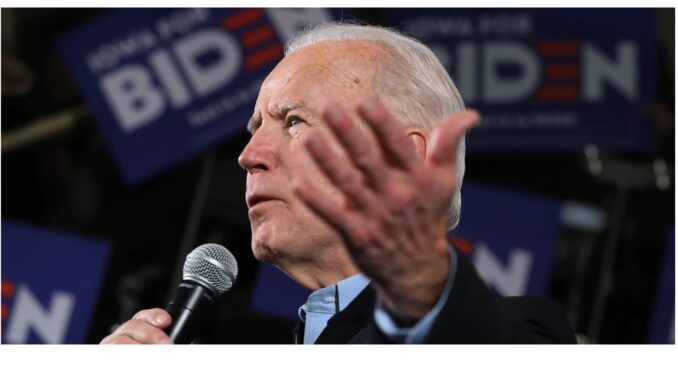 Reprinted from The Intercept by Aída Chávez on January 31, 2020.
While the list of unions endorsing Senator Bernie Sanders for president has been growing longer, with the 200,000-member American Postal Workers Union announcing its support this week, former Vice President Joe Biden's presidential campaign has been accepting campaign contributions from attorneys at law firms with anti-worker histories. Their support includes maximum donations from partners at Jackson Lewis, one of the most notorious union-busting firms in the country. At least five of Biden's bundlers, individuals who have raised at least $25,000 for the campaign, are connected to union-busting firms, including one who hosted a high-dollar fundraiser.
A preliminary analysis by the Center for Economic and Policy Research found that attorneys at law firms with anti-worker histories are largely throwing their financial support behind Biden. Former South Bend Mayor Pete Buttigieg and Minnesota Senator Amy Klobuchar have also received some support from partners at anti-union firms, but both have received far less from these law firms than Biden, indicating that the firms see Biden as the candidate most in line with their interests.
Biden took in a total of $4,200 from attorneys working with Jackson Lewis, according to filings with the Federal Election Commission, a powerful New York-based firm the AFL-CIO has called the "No. 1 union buster in America." …