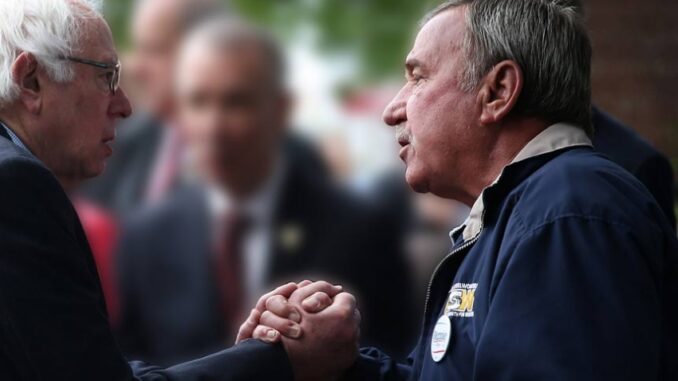 Reprinted from In These Times by Micah Uetricht on January 11, 2017.
2016 was a rough year for Chuck Jones. In February, the president of Indiana's United Steelworkers Local 1999 learned that 1,350 of his members were going to be laid off from the Indianapolis-based Carrier plant. Carrier was moving its operations to Mexico in search of higher profits, even though its parent company, United Technologies, made $15 billion in 2015.
A video of the workers reacting angrily to the news went viral, and both Bernie Sanders and Donald Trump used the event on the campaign trail to illustrate the plight of U.S. workers and rail against the free-trade deals that both candidates said were to blame for Carrier's cavalier outsourcing.
In December 2016, Trump appeared to be making good when he announced he had saved 1,100 jobs at Carrier. In fact, he had helped negotiate a $7 million incentives package that convinced the company to keep about 800 of the 1,350 jobs in Indianapolis—leaving about 550 still headed for Mexico. But Trump glossed over this in his public statements, while apparently counting hundreds of engineering jobs that were never slated to leave in his public tally.
This didn't sit well with Jones. In an interview with the Washington Post, he said Trump had "lied his ass off." …