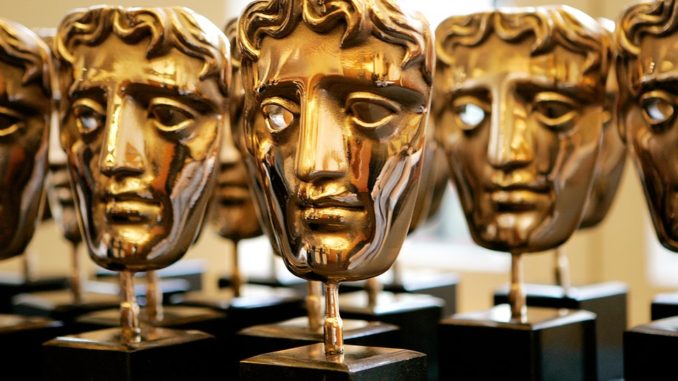 Reprinted from Deadline Hollywood by Patrick Hipes on February 2, 2020.
The BAFTA Film Awards have named Sam Mendes' 1917 Best Film at its annual ceremony Sunday in London, exactly one week before this compressed film awards season concludes with the 92nd Oscars.
Mendes' World War I epic from Universal and Amblin/DreamWorks picked up a leading seven awards, including Mendes for Best Director. The film repeated its Best Picture wins at the DGA and PGA as well as the Golden Globes. Mendes, a UK native, previously won Director honors at the Globes and Critics' Choice.
On Sunday night, 1917 also won for Best British Film, Roger Deakins' Cinematography, Production Design, VFX and Sound. It has been ramping up its momentum after being one of the last of the season's awards contenders to hit theaters. It had nine BAFTA noms coming in, behind Warner Brothers' Joker which had 11. Also like the Oscars, Netflix's The Irishman and Sony's Once Upon a Time in Hollywood had 10 noms apiece. …
EDITING
FORD v FERRARI (LE MANS '66)
Andrew Buckland, Michael McCusker …
SOUND
1917
Scott Millan, Oliver Tarney, Rachael Tate, Mark Taylor, Stuart Wilson …
Joaquin Phoenix Delivers Powerful Speech About Lack of Diversity in this Year's Awards Season
Reprinted from Deadline Hollywood by Tom Grater on February 2, 2020.
As expected, diversity (or the lack thereof) was the hot-button topic at Sunday's BAFTA Awards. Joaquin Phoenix, picking up his Best Actor prize for Joker, made a particularly poignant speech on the topic.
"I feel conflicted because so many of my fellow actors that are deserving don't have that same privilege. I think that we send a very clear message to people of color that you're not welcome here," he said onstage at the Royal Albert Hall. "I think that's the message that we're sending to people that have contributed so much to our medium and our industry, and in ways that we benefit from."
"I don't think anybody wants a handout or preferential treatment, although that's what we give ourselves every year. I think people just want to be acknowledged, appreciated and respected for their work. This is not a self-righteous condemnation because I'm ashamed to say that I'm part of the problem," Phoenix continued. …