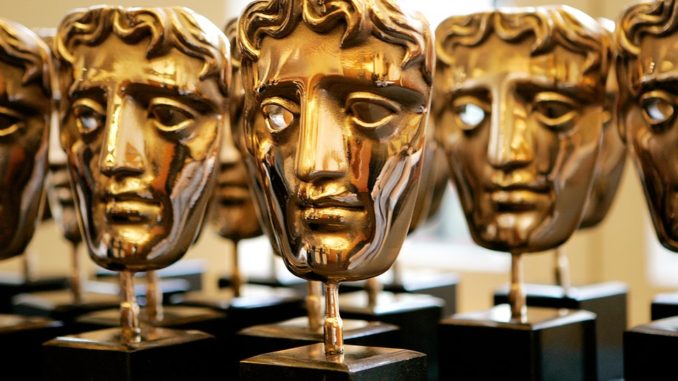 Reprinted from The Guardian by Mark Brown on February 10, 2019.
Olivia Colman's win for best actress is among seven gongs for the period romp, but Alfonso Cuarón is set fair for Oscars glory as Roma takes best picture, best director, and two more.
Olivia Colman's performance as the unstable, self-pitying and hilariously bad-mannered Queen Anne won her Bafta award success on Sunday evening – one of seven awards for the 18th-century comedy The Favourite.
The film was easily the biggest winner at the glitzy Royal Albert Hall ceremony, picking up prizes including including best British film, best production design, best supporting actress, best original screenplay and best costume design. …
Winners Announced: EE British Academy Film Awards in 2019
The winners of the EE British Academy Film Awards have been announced at the ceremony hosted by Joanna Lumley at the Royal Albert Hall, London, on Sunday 10 February 2019.
The Fellowship, the highest honour the Academy can bestow, was presented to editor Thelma Schoonmaker by HRH The Duke of Cambridge, President of BAFTA, and Cate Blanchett. …
Reprinted from The Hollywood Reporter by THR's staff on February 10, 2019.
Matt Kennedy/Annapurna Pictures

Bohemian Rhapsody – John Ottman
The Favourite – Yorgos Mavropsaridis
First Man – Tom Cross
Roma – Alfonso Cuarón, Adam Gough
Vice – Hank Corwin – WINNER

Courtesy of Twentieth Century Fox

Bohemian Rhapsody – John Casali, Tim Cavagin, Nina Hartstone, Paul Massey, John Warhurst – WINNER
First Man – Mary H. Ellis, Mildred Iatrou Morgan, Ai-Ling Lee, Frank A. Montano, Jon Taylor
Mission: Impossible – Fallout – T Gilbert Lake, James H. Mather, Christopher Munro, Mike Prestwood Smith
A Quiet Place – Erik Aadahl, Michael Barosky, Brandon Procter, Ethan Van der Ryn
A Star Is Born – Steve Morrow, Alan Robert Murray, Jason Ruder, Tom Ozanich, Dean Zupancic …