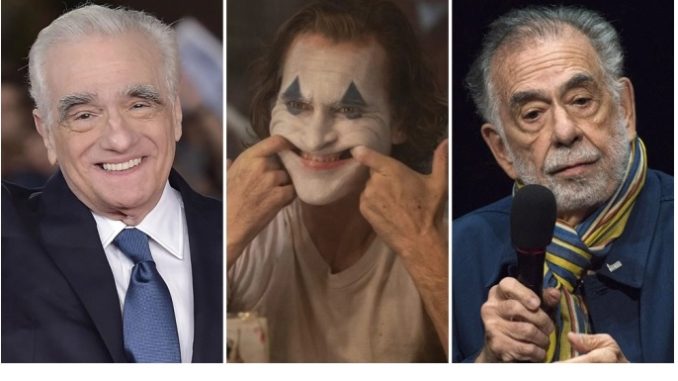 Reprinted from Deadline Hollywood by Peter Bart and Mike Fleming Jr on October 25, 2019.
BART: Is it just a generational spat, or perhaps a vital reality check? Launching stern critiques of Marvel movies, Martin Scorsese and Francis Coppola scored headlines in the French press and touched a sensitive nerve in Hollywood. Scorsese feels Hollywood is chasing franchises but abandoning "cinema," turning theaters into "amusement parks." Coppola believes the superhero surge has been both depersonalizing and "despicable."
FLEMING: I have two reactions to this narrative brought up by Scorsese and reinforced by Coppola. First is the same trepidation I usually feel writing this column with you, that it falls under the category of that The Simpsons meme newspaper headline "Old man yells at cloud." But those lions of cinema did provide a reality check as you say. They sure struck a nerve with the directors of superhero movies. At a time when most respond to criticism with a toxic reply, the directors expressed reverence toward those directors, even as they argued their work is worthy and not to be dismissed.
From Jon Favreau to James Gunn on down, these filmmakers have gained financial security doing superhero films, which likely was nothing close to what they imagined back in film school, when they dreamed of making their version of The Godfather, Taxi Driver, Mean Streets, Apocalypse Now and other films that defined an auteur era.
I sat with Coppola a few months ago as he described why he rekindled his desire to direct Megalopolis and how close to financial ruin he came making Apocalypse Now. With his incredible wine businesses, he could self-finance his passion project if he wants, which put him at risk in the past. Superhero movies didn't come up in our conversation. But he is a thoughtful man and I imagine he notices as one talented young director after another gets cherry-picked by Disney for Marvel and Star Wars movies, perhaps altering a growth curve that might have led these directors to auteur efforts. …