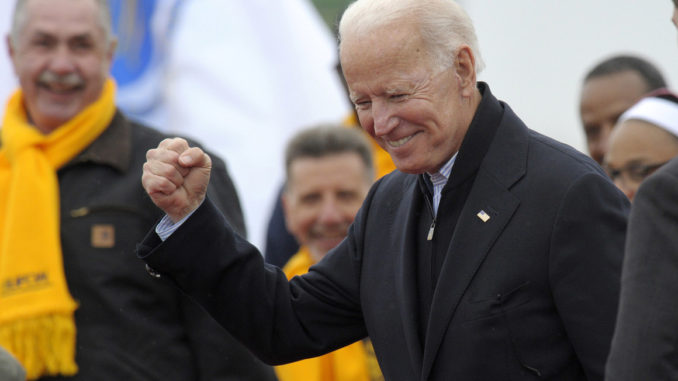 Reprinted from Politico by Natasha Korecki and Marc Caputo on April 25, 2019.
"His political operation is still taking shape," write Natasha Korecki and Marc Caputo in Politico. "There are concerns about whether he'll be able to raise enough money to compete. He hasn't run his own campaign in over a decade.
"What Joe Biden does have, however, are strong ties to organized labor. And on the eve of his expected entry into a primary where 19 other Democrats have a head start, the former vice president is counting on his longtime union allies for a show of force.
"It's a powerful reminder that whatever hurdles lie ahead for Biden on the campaign trail, he enters the race with a reservoir of goodwill from a key Democratic constituency. But it also emphasizes the traditional nature of his candidacy in a diverse and crowded primary where that might not be an asset. …