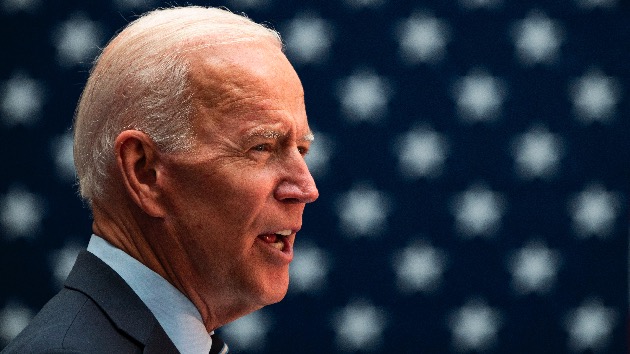 Reprinted from The New York Times by Reuters on July 15, 2019.
Democratic presidential front-runner Joe Biden unveiled a $750 billion healthcare plan on Monday that he said would strengthen the Affordable Care Act, drawing a contrast with rivals who back a more sweeping "Medicare for All" government-run system.
Biden portrayed White House rivals led by US Senator Bernie Sanders, who back a single-payer plan that eliminates private insurance, as a threat to former President Barack Obama's signature healthcare law known as Obamacare.
"I understand the appeal of Medicare for All. But folks supporting it should be clear that it means getting rid of Obamacare, and I'm not for that," Biden, who was Obama's vice president for eight years, said in a video.
Sanders is the lead Senate sponsor of a Medicare for All bill that would shift Americans into a Medicare-based, single-payer government-run system that eliminates private insurance. Medicare is the government insurance plan for the elderly. …
Bruenig: Joe Biden's New Health Plan Isn't Just Bad — It's Deadly
Reprinted from Jacobin by Matt Bruenig on July 15, 2019.
"Joe Biden released a health plan [Monday]," writes Matt Bruenig in Jacobin. "Its most significant elements are: 1) the creation of a public option, 2) the increase of subsidies for those buying plans on the exchanges, especially for families with incomes above 400 percent of the poverty line, and 3) the option for individuals in non-Medicaid-expansion states to enroll in the public option for free. Biden claims that the resulting system will insure 97 percent of Americans, meaning 3 percent will still be uninsured.
"There is much to quibble with in Biden's plan.
"If individuals in non-Medicaid-expansion states can enroll in the public option for free, then won't every state repeal their Medicaid expansion to save state money? I suppose that's fine depending on how good the public option is, but is that really the intended goal?
"More generally, Biden's plan has the same problem as any other plan that does not create a national health insurance system: it causes enormous amounts of insurance churn and instability, further immiserating people when they face hardships like loss of job, loss of spouse, loss of Medicaid due to income increase, and every other negative life event.
"The most remarkable thing about Biden's plan is that it does not even aim to provide universal insurance coverage. The more moderate wing of the Democratic Party has mostly been putting out plans that purport to achieve universal coverage (e.g., through auto-enrollment mechanisms) without national health insurance. But Biden is literally doubling down on 'preserving Obamacare' by preserving a class of uninsured people. …
Even if you suppose that Biden's estimate is right and the uninsurance rate does go to 3 percent, that still implies an enormous amount of unnecessary death caused by a lack of insurance. One commonly used estimate (for example, by CAP) states that one unnecessary death occurs annually for every 830 uninsured people. This means that during the first ten years of Bidencare, over 125,000 unnecessary deaths would occur from uninsurance. …