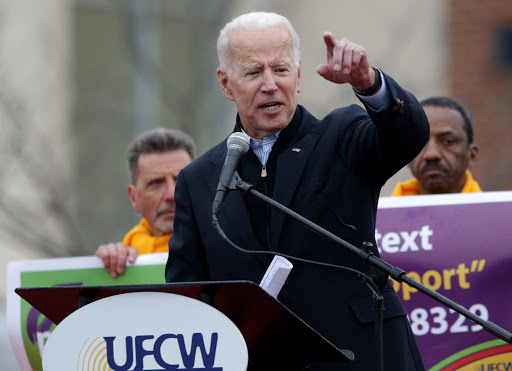 Reprinted from The Hill by Tal Axelrod on March 20, 2020.
Joe Biden won the endorsement of a prominent union on Friday as he steams toward the Democratic presidential nomination.
The former vice president earned the backing of United Food and Commercial Workers (UFCW), which represents 1.3 million workers in the health care, grocery, retail and other industries. The union is just the latest in a string of labor groups to back the former vice president, who has developed a significant delegate lead in the primary race over Senator Bernie Sanders (I-Vermont) and appears all but certain to be the Democratic presidential pick.
"In good times, UFCW workers are critical to keeping our families well-fed and well-supplied. And, in times of crisis like today, their dedication is literally fueling our effort to flatten the curve and slow the spread of COVID-19," Biden said in a statement. "Their employers and our entire country should rally around these workers and ensure they receive the benefits and protections they need — now and after this crisis has ended." …