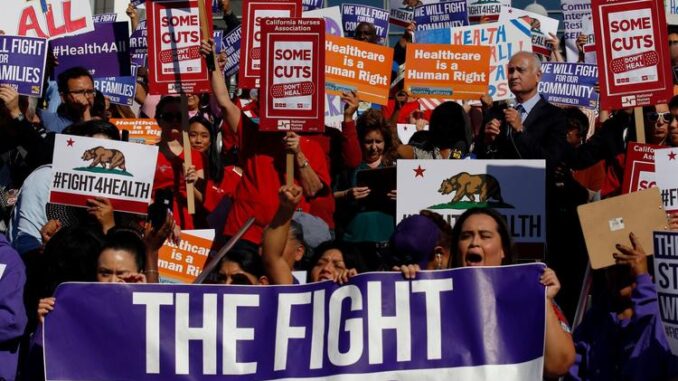 Reprinted from The Los Angeles Times by Melanie Mason on September 13, 2017.
Powered by increasing scrutiny of costly prescription drugs, a measure that would require sweeping new disclosure on how medicines are priced cleared its final legislative hurdle Wednesday.
The California state Senate approved the bill with no debate, belying the fierce behind-the-scenes jockeying that pit pharmaceutical companies against health insurers, labor unions and liberal activists.
The measure, SB 17 by state Senator Ed Hernandez (D-Azusa), would require health plans to report to the state the 25 drugs that are most frequently prescribed, those that are most costly and those that have had the highest year-to-year increase in spending. It also would require drug makers to provide advance notice of planned price increases if the hikes exceed certain thresholds.
Proponents touted the measure's disclosure requirements, which they called the most comprehensive in the country, shedding light on how drug costs contribute to overall healthcare spending. …