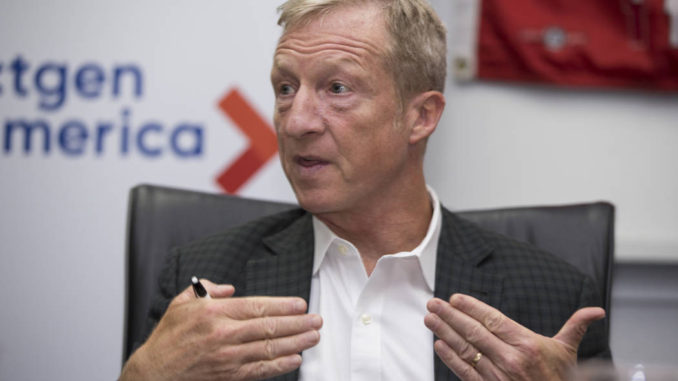 Reprinted from The Sacramento Bee by Emily Cadei on August 30, 2018.
Some of California's most competitive congressional races could be decided by a few thousand votes this November. Liberal billionaire Tom Steyer and his group, NextGen America, are working to get 650,000 voters to the polls who can push Democrats over the top. In doing so, they are trying to counter a persistent trend: many typical Democratic voters stay home in midterm elections.
The San Francisco-based philanthropist and vocal critic of President Trump is teaming up with the powerful California Federation of Labor and a host of local partners on a multimillion dollar get-out-the-vote operation in seven of the state's congressional districts that are currently held by Republicans. Their effort to mobilize infrequent Democratic voters in California is at the center of Steyer's strategy to help Democrats win back control of the US House of Representatives this fall — and gain a critical check on the president's power.
"The biggest hurdle to overcome is to encourage people to believe in the system, itself. The reason they don't turn out is because they think their vote doesn't matter," Steyer said in an interview with McClatchy. "What we're trying to enable is a conversation between voters and citizens about the issues … to understand how important they really are in the system." …