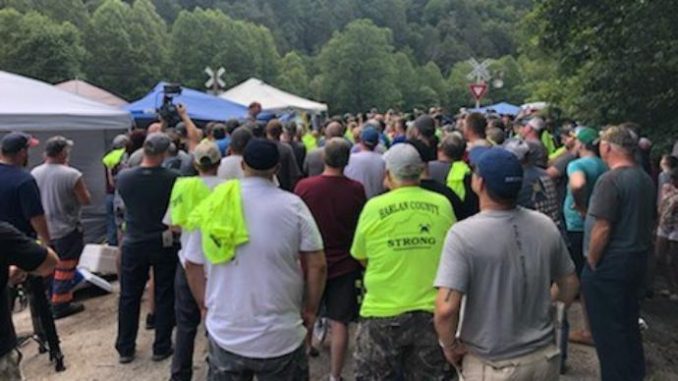 Reprinted from The Wall Street Journal by Alexander Gladstone on August 23, 2019.
A bankruptcy judge held off on ruling on a dispute between Blackjewel LLC and the US Labor Department over whether the West Virginia company can sell its coal before paying laid-off miners for their work.
Judge Frank Volk told lawyers for the company and the government at a hearing Friday in US Bankruptcy Court in Charleston, West Virginia, that he will hold an evidentiary hearing in the next two weeks before ruling on the dispute. …
.
Hearing Ordered as Miners Protest by Blocking Coal Trains
Reprinted from The Washington Post by The Associated Press on August 23, 2019.
A judge has ordered an evidentiary hearing within two weeks on a protest involving coal miners who have blocked trains transporting coal.
.
News outlets report lawyers for Blackjewel LLC and the US Labor Department were in court Friday in Charleston.
Miners have camped out on train tracks and blocked coal trains in Harlan County, Kentucky since last month and say Blackjewel owes workers weeks of pay. Blackjewel filed for Chapter 11 bankruptcy protection July 1 .
The Labor Department filed an order last month saying the coal should be kept from interstate commerce until the miners are paid, in accordance with the Fair Labor Standards Act.