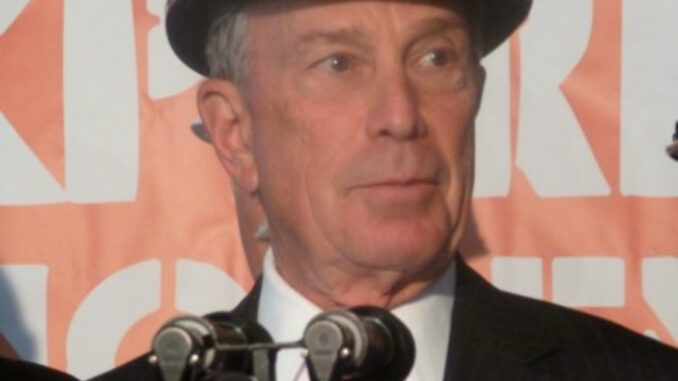 Reprinted from Politico by Dana Rubinstein on April 13, 2012.
In April of 2012, New York City Council speaker Christine Quinn announced that negotiations were finally complete on a living wage bill that would require some recipients of large economic development subsidies to pay their employees at least $10 an hour.
Quinn calls it "the most impactful living-wage law in the United States," but experts say it will actually impact about 500 workers a year.
Even so, at the time, then-mayor Michael Bloomberg compared the legislation to communism and said he would veto the bill and if the veto is overridden, his administration will file a lawsuit.
"It's interesting if you think about it," said the mayor. "The last time we really had a big managed economy was the USSR and that didn't work out so well." …
Bloomberg Unveils Sweeping Labor Plan
Reprinted from The Hill by Tal Axelrod on February 15, 2020.
Michael Bloomberg's presidential campaign released a sweeping labor plan Saturday that puts the former New York City mayor in line with some of the most popular policies within the Democratic Party.
The plan supports policies such as a $15 per hour minimum wage and paid family and sick leave while also proposing efforts to strengthen unions — all platforms that have gained widespread backing among the party in recent years.
"I started out in an entry-level job, and in building my business, I have always believed that our company's most valuable asset is our 20,000 employees – and that's why we are committed to providing good pay and the best benefits money can buy, including industry-leading paid parental leave," Bloomberg said in a statement. …